---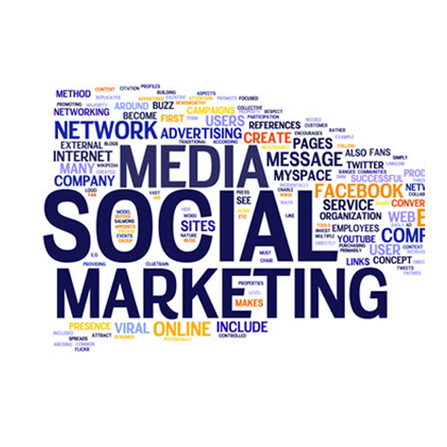 Social Media Marketing
Advertising has reached all new levels via Social Media Marketing. More brands are going for this type of marketing as it attracts the mass. Social Media has a edge over Traditional media like Television Commercials as people are spending more time on web. Whether its a New brand or the existing one the brand needs to reach to the audience and this is what social media marketing does.
It takes 6 to 8 months to get results from Search Engine Optimization. However, business owners do not have time or patience to wait for 6 months. The solution is to use Web 2.0 or Social Media Optimization techniques to get quick results. You can get results within a Week or a month. Social Media sites like You Tube, FaceBook, MySpace have huge traffic. But you need experts who can help take advantage of these websites to market your business. There are thousands of Social Media websites, but you need to select best sites which can get you traffic.
A social media marketing strategy usually involves building brand awareness, increasing visibility, encouraging a dialogue, unleashing a viral marketing campaign, or selling a product or service. In a world where your customers visit social bookmarking sites, communicate with others on forums and ask advice from their social networks before they purchase a product or service, an active social media management program needs to be part of any organization's marketing mix.
Advantages of Social Media Marketing:
Helps in enhancing popularity and create brand awareness in the social networks.
Synergizes the SEO and internet marketing campaigns for the website.
Enhances the volume of good quality traffic to your website.
Boosts link popularity and helps gaining non-reciprocal links.
Social Media Marketing Services
Social Strategy
Social Listening
Community Management
Content Development, Seeding & Distribution
Facebook, Twitter,LinkedIn, Pinterest promotion.
Youtube and Google+ Marketing
---